Jane Austen Society of North America
The Jane Austen Society of North America (JASNA) Vancouver Region welcomes you to our website.
Jane Austen's major novels, lesser works and/or letters are featured at our Saturday morning meetings at St. Philip's Anglican Church Fireside Room, 3737 West 27th Avenue, Vancouver. (No meetings are held in January, July, or August.)
Registration begins at 10:15 a.m. and the program gets underway at 10:30. The monthly meeting fee is $5 per person; first-time guests are free. An introductory package is available for newcomers with information on membership dues and benefits and all aspects of our Region as well as JASNA, our parent organization.
We often welcome guests to speak on a wide variety of topics based on Jane Austen's life and times. Afterwards, our members share a pot luck luncheon and the pleasure of each other's company. New friendships are the order of the day!
We are delighted that many have joined us after attending or hearing about the Jane Austen Society of North America conference which we hosted in October of 2007. We are delighted to say it was a huge success.
For information, click on our links. The Events page features details about our next meeting.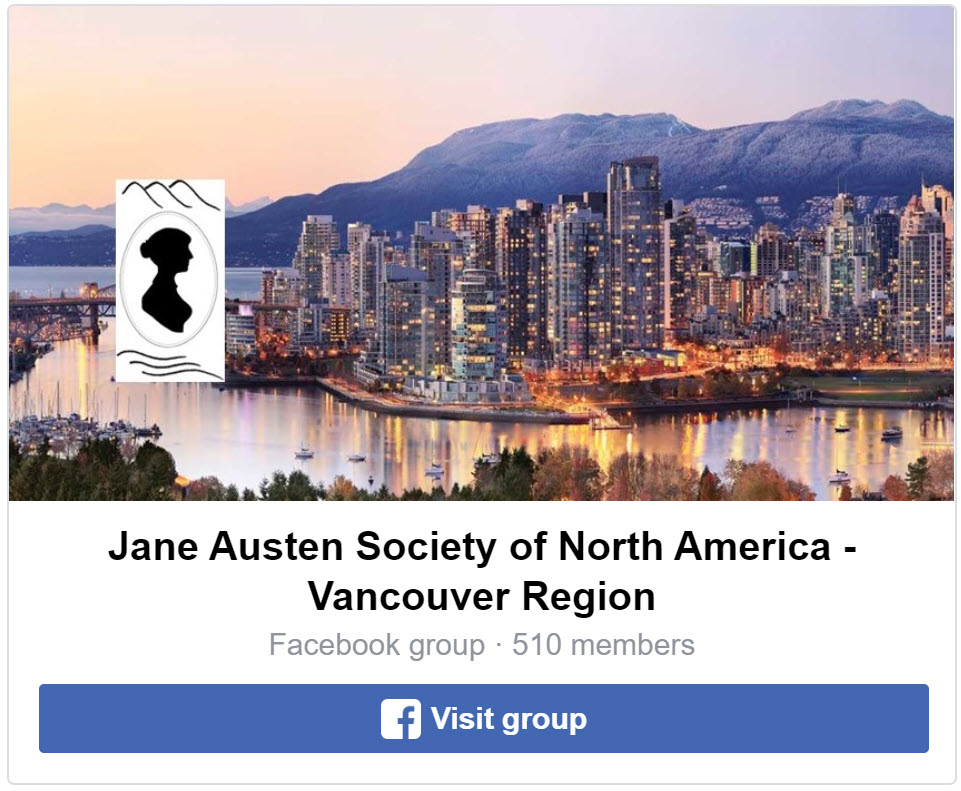 June 10th Meeting: Books & Berries
Our annual Books and Berries is a treat! Bring a few books to donate to the sale and buy a few new ones for your summer reading list!
Bring your change and small bills to stock up on good reads and an item for the potluck table that features summer berries.
We need a few volunteers to give a book review and to assist with the book sale table.
See the Events page for more details.